[vc_row][vc_column width="1/2″][vc_column_text]
Getting Started
The three most important elements, in order, required to effectively market yourself to the media are:
Who you contact.
What you offer.
How you say it.
It doesn't matter what you say or how you say it if you're talking to the wrong people. That's why we organized this detailed database of media's most important contacts–bookers and producers. And not simply a list of names and emails, but up-to-date contact information including social media and other references that will aid you in crafting your pitch so you get noticed and booked!
Booker and Other Contact Info
We dig to get as much info as possible about each contact and the show.
That may include: Facebook, LinkedIn, Email, Phone, Instagram, Blogs, Twitter, Google+, and Tumblr–even photographs of contacts!
Select Shows Based on One or More Criteria
Search: Any keyword
Outlet: Broadcast, Cable, Radio, Satellite
Network: ABC, Bloomberg, C-SPAN, CBS, CNBC, CNN, Comedy Central, FOX Business, FOX News, HLN, MSNBC, NBC, NPR
Location: New York, Washington DC
Subjects: Conservative, Health, Liberal, Moderate
Show Days: Weekdays, Weekends, Monday, Tuesday, Wednesday, Thursday, Friday, Saturday, Sunday
New categories and sub-categories are being continuously added as needed to make search more specific.
Community
We encourage all members to leave comments about each show so everyone can benefit by shared experience.
Unlimited Lifetime Access
Pay once and get access to BookerList.com forever! Other contact lists and online databases are one use or charge monthly fees. Not here. Once you join BookerList.com, you don't have to pay one penny more, ever, to get full, unlimited access to this exclusive database for life. And that means you'll get all new shows and contact updates at no further cost.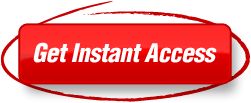 [/vc_column_text][/vc_column][vc_column width="1/2″][vc_column_text]
Example Show Contact Page

[/vc_column_text][/vc_column][/vc_row][vc_row][vc_column][vc_column_text]
Partial List of Shows
[/vc_column_text][/vc_column][/vc_row][vc_row][vc_column width="1/3″][vc_column_text]60 Minutes (CBS)
A Healthy You & Carol Alt (Fox News)
After the Bell (Fox Business)
All In with Chris Hayes (MSNBC)
All Things Considered (NPR)
America Tonight (Al Jazeera)
America's Newsroom (Fox News)
Anderson Cooper 360 (CNN)
Andrea Mitchell Reports (MSNBC)
The Andrea Tantaros Radio Show
The Barry Young Radio Show (KFYI-AM)
Bill Bennett's Morning in America Radio Show
The Bill Handel Radio Show
The Brian Lehrer Radio Show (WNYC)
Bubba the Love Sponge Radio Show
Bulls and Bears (Fox News)
Cavuto (Fox Business)
CBS Evening News with Scott Pelley (CBS)
CBS This Morning (CBS)
Closing Bell with Maria Bartiromo (CNBC)
The Colbert Report (Comedy Central)
Countdown to the Closing Bell (Fox Business)
Crossfire (CNN)
The Cycle (MSNBC)
The Daily Rundown (MSNBC)
The Daily Show with Jon Stewart (Comedy Central)
The Dana Loesch Radio Show
Dateline (NBC)
The Dave Ramsey Radio Show
The David Webb Radio Show (Sirius XM)
Democracy Now!
The Dennis Miller Radio Show
The Diane Rehm Show (NPR)
Disrupt with Karen Finney (MSNBC)
Doctor Radio (Sirius XM)
The Dr. Oz Show
Early Start (CNN)
The Ed Show (MSNBC)
Face the Nation with Bob Schieffer (CBS)
Fareed Zakaria GPS (CNN)[/vc_column_text][/vc_column][vc_column width="1/3″][vc_column_text]Fast Money (CNBC)
The Five (Fox News)
Fox and Friends (Fox News)
Fox and Friends First (Fox News)
Fox News Sunday (Fox)
FoxNews.com Live (Web)
Fresh Air with Terry Gross Radio Show (NPR)
Geraldo At Large (Fox News)
The Geraldo Rivera Radio Show
Good Morning America (ABC)
Hannity (Fox News)
Happening Now (Fox News)
Hardball with Chris Matthews (MSNBC)
Huckabee (Fox News)
The Hugh Hewitt Radio Show
In the Loop with Betty Liu (Bloomberg)
Inside Edition (CBS)
Jane Velez-Mitchell (HLN)
Jansing and Co. (MSNBC)
Justice with Judge Jeanine (Fox News)
The Kelly File (Fox News)
Kilmeade and Friends (Fox News Radio)
The Kim Komando Radio Show
The Kudlow Report (CNBC)
The Larry Elder Radio Show
The Larry Young Radio Show (WOLB)
The Last Word with Lawrence O'Donnell (MSNBC)
The Lead with Jake Tapper (CNN)
Legal View with Ashleigh Banfield (CNN)
The Leslie Marshall Radio Show
Lou Dobbs Tonight (Fox Business)
Mad Money (CNBC)
The Mark Levin Radio Show
Martin Bashir (MSNBC)
Meet the Press with David Gregory (NBC)
Melissa Harris Perry (MSNBC)
Money with Melissa Francis (Fox Business)
Monsters in the Morning Radio Show
Morning Edition (NPR)
MSNBC Live with Thomas Roberts (MSNBC)[/vc_column_text][/vc_column][vc_column width="1/3″][vc_column_text]NBC Nightly News with Brian Williams (NBC)
New Day (CNN)
NewsNation with Tamron Hall (MSNBC)
Now with Alex Wagner (MSNBC)
The O'Reilly Factor (Fox News)
On the Record with Greta van Susteren (Fox News)
Out Front with Erin Burnett (CNN)
People and Power (Al Jazeera)
Politics Nation (MSNBC)
Power Lunch (CNBC)
The Rachel Maddow Show (MSNBC)
The Randi Rhodes Radio Show
The Real Story with Gretchen Carlson (Fox News)
Real Time with Bill Maher (HBO)
Red Eye (Fox News)
Sanjay Gupta MD (CNN)
The Savage Nation Radio Show
The Scott Hennen Radio Show
Sean and Frank in the Morning Radio Show (WCBM)
The Sean Hannity Radio Show
Shepard Smith Reporting (Fox News)
Situation Room with Wolf Blitzer (CNN)
Special Report with Bret Baier (Fox News)
The Stephanie Miller Radio Show
Stossel (Fox Business)
Street Smart (Bloomberg)
The Terry Gilberg Radio Show (KFYI-AM)
This Week with George Stephanopoulos (ABC)
The Thom Hartmann Radio Program
The Today Show (NBC)
The Tom Sullivan Radio Show (Fox)
Up Late with Alec Baldwin (MSNBC)
Up with Steve Kornacki (MSNBC)
Varney and Co. (Fox Business)
The View (ABC)
Wall Street Journal This Morning Online (Web Radio)[/vc_column_text][/vc_column][/vc_row]